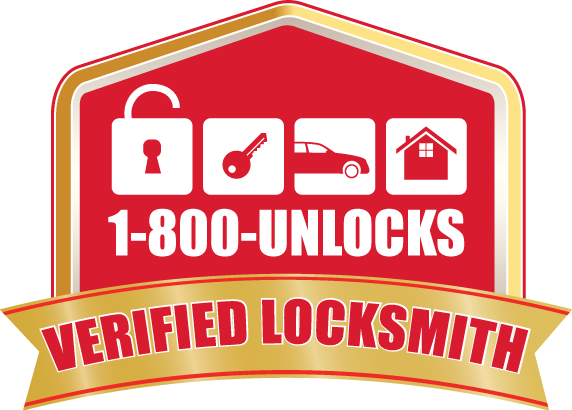 What does the
1-800-Unlocks Verified
Locksmith Seal Mean?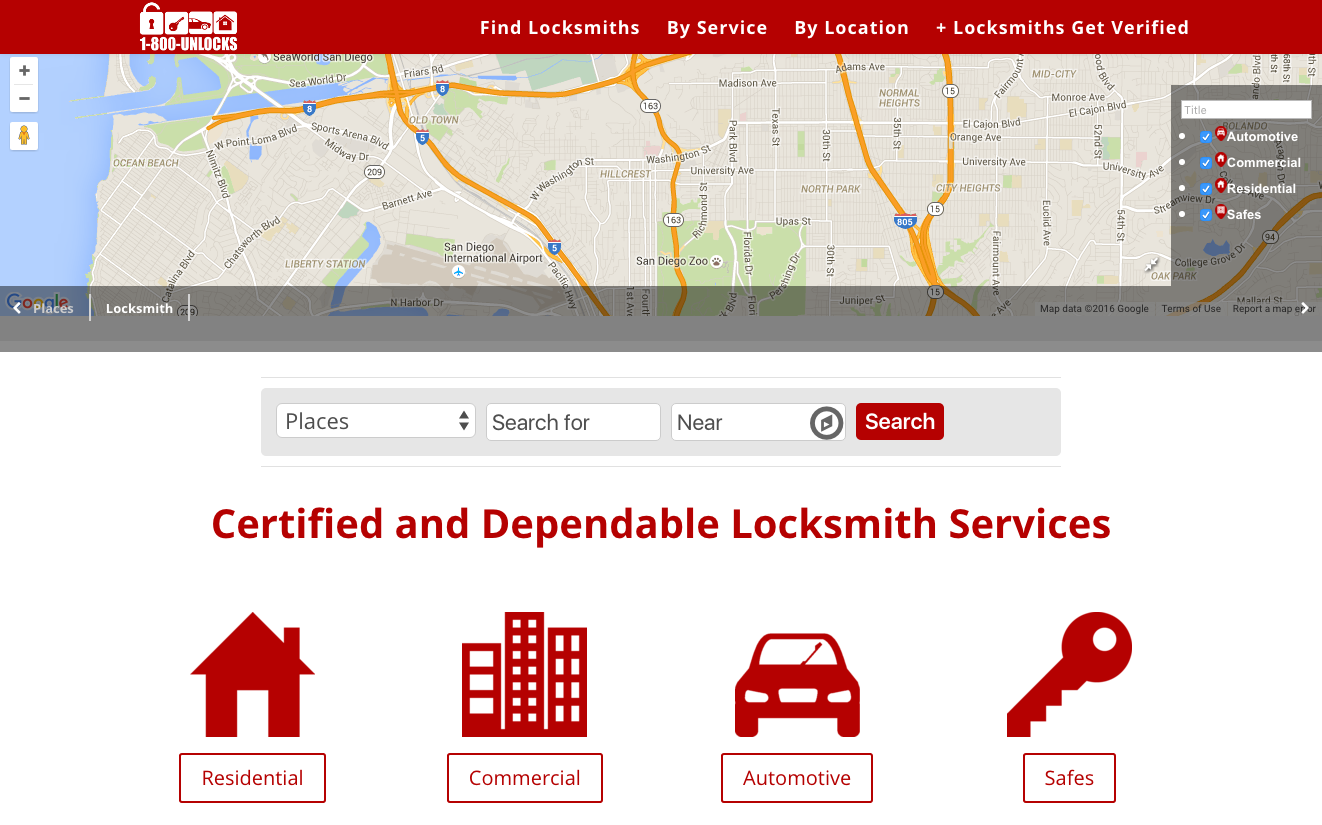 We created 1-800-Unlocks to ensure the highest quality of professionalism within the locksmith industry. Our family has been in the locksmith business for 30+ years, providing quality locksmith service. We created the Verified Locksmith program to give customers an honest view of the service provider before they hire a locksmith for a job. Every Locksmith in the 1-800-Unlocks database with a "Verified Locksmith" seal has been reviewed and vetted by a member of our team. We review licensing, business standing, and certifications. This attention to detail ensures that the customers using our site to find a locksmith will receive the highest standard of professionalism and service.  Our mission is to provide a technology platform that allows customers to make an informed decision and create a trusted connection with a professional in their community. 1-800-Unlocks recognizes and highlights certified and verified professional locksmiths that meet our discerning criteria for their commitment to our goal in locksmith excellence. For further questions or additional information on the "Verified Locksmith" seal, please contact Sam at sam@1800unlocks.com. Thank you.