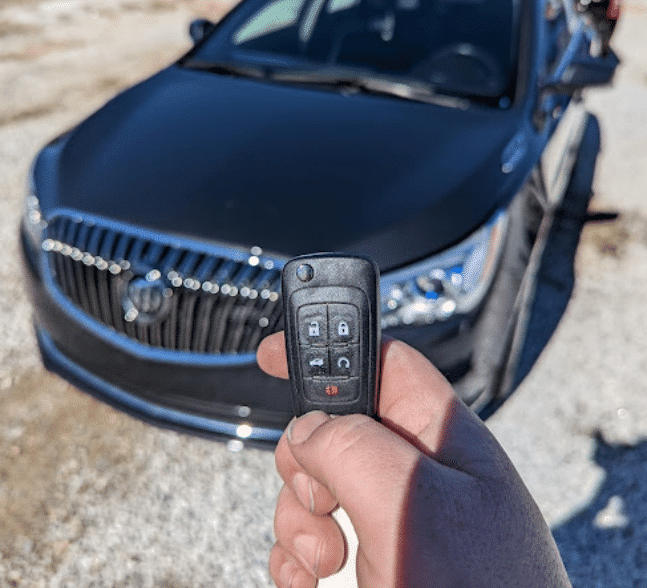 Car key fobs that allow car owners to remotely lock and unlock their car doors came into widespread use in the 1990s, and the early 2000s saw the first proximity key fob. Only in the last 10 years or so, however, have car key fobs become widely used. 
While key fobs, especially remote proximity key fobs, offer convenience–no more fumbling in your purse or pocket to get your key out–they can also be more expensive and complicated to program than other types of car keys. Let's look at how much a locksmith charges to program a key fob and what variables can affect a locksmith's prices.
Car Key Fob Basics
Car key fobs as we know them today usually come in one of three forms. The term "car key fob" might mean:
A device that allows you to remotely lock or unlock your car and is used in cars with a push-button start.

A device that uses a proximity sensor to automatically lock and unlock the car and is used with a push-button start.

A device that locks and unlocks car doors–automatically or with the press of a button–and is used in conjunction with a regular key.
Fobs that automatically unlock your car when you are in proximity and those that unlock your car with a button are often called "keyless entry fobs" or "keyless entry remotes" for the obvious reason that they don't require a key to enter the car.
Despite the word "keyless," many fobs that are used with a push-button start system do contain a hidden key for use in emergencies.
Cost to Program a Car Key Fob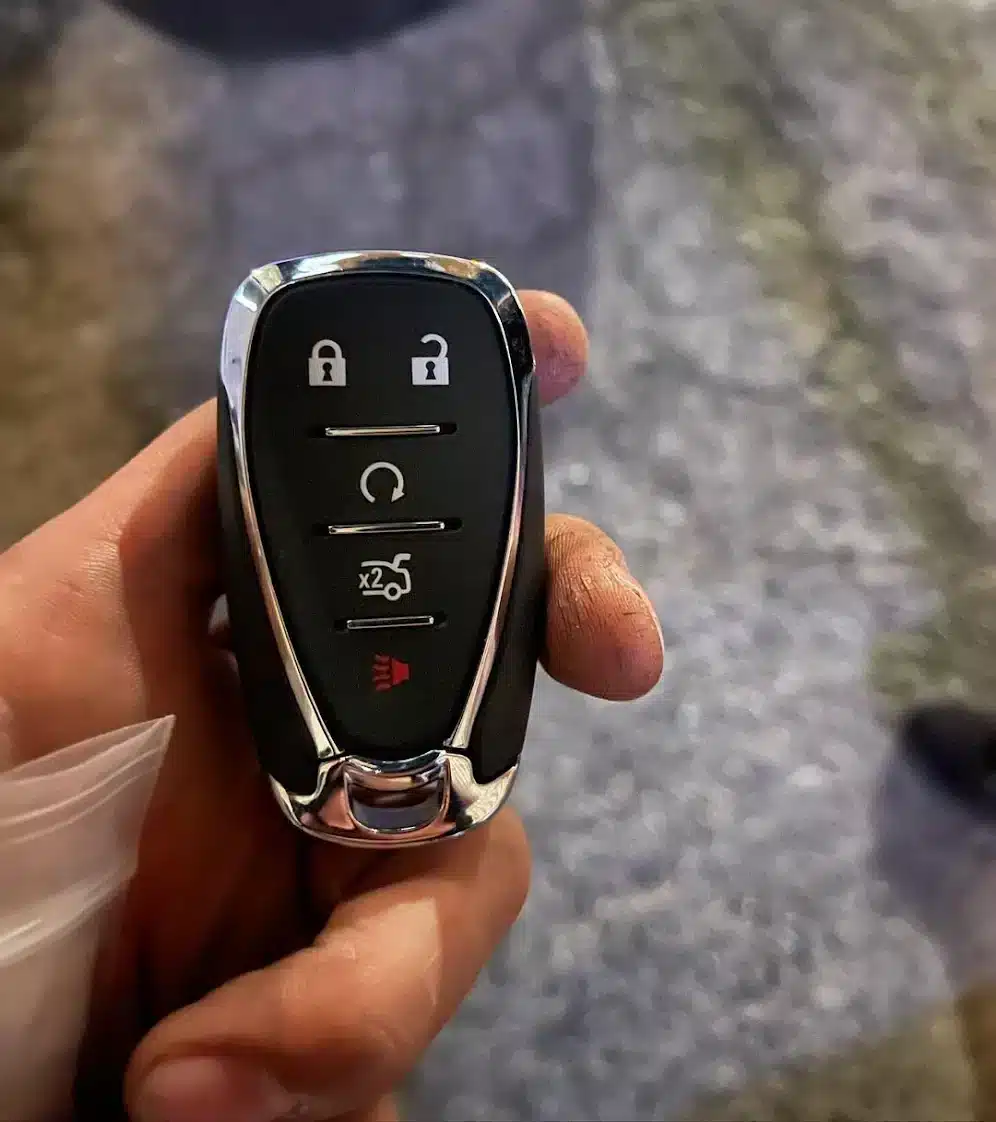 Having a new car key fob made tends to be more expensive than having a regular transponder car key duplicated. It is possible to buy the fob itself over the internet, and then either program it yourself (this is not possible for all car makes and models) or have a locksmith or dealership program it. 
The best way to ensure you get both a good price and a working car key fob is to go to a locksmith. They will be able to find the right fob for you and program it to work with your car for much less than a dealership and with much less hassle than if you did it yourself. Moreover, a locksmith will be able to travel to you if you don't have a working key.
Variables That Affect Cost
The cost for a locksmith to program a key fob will vary depending on the car's year, the type of key fob (for example, a proximity key will be more complex), and whether the car is of foreign or domestic make. Keep in mind that the equipment needed to program foreign car key fobs, especially newer ones, is expensive. Some locksmiths may not have invested in the equipment required to program these key fobs.
Factors that increase the cost of a key fob or cost of programming:
Proximity capability

Number of buttons on the fob

The car is of foreign make (particularly German)
While the variables above will ultimately affect the final amount that a locksmith will charge to program your key fob, the following ranges will give you an idea of what to expect:
Cost of a simple key fob (no proximity, few buttons): $25-$50

Cost of a more complex fob (proximity fob or multiple buttons): $90-$120

Cost of programming a key fob for most types of car: $50-$80

Cost of programming a key fob for a foreign car: $100-$150
Finding a Locksmith to Program Your Key Fob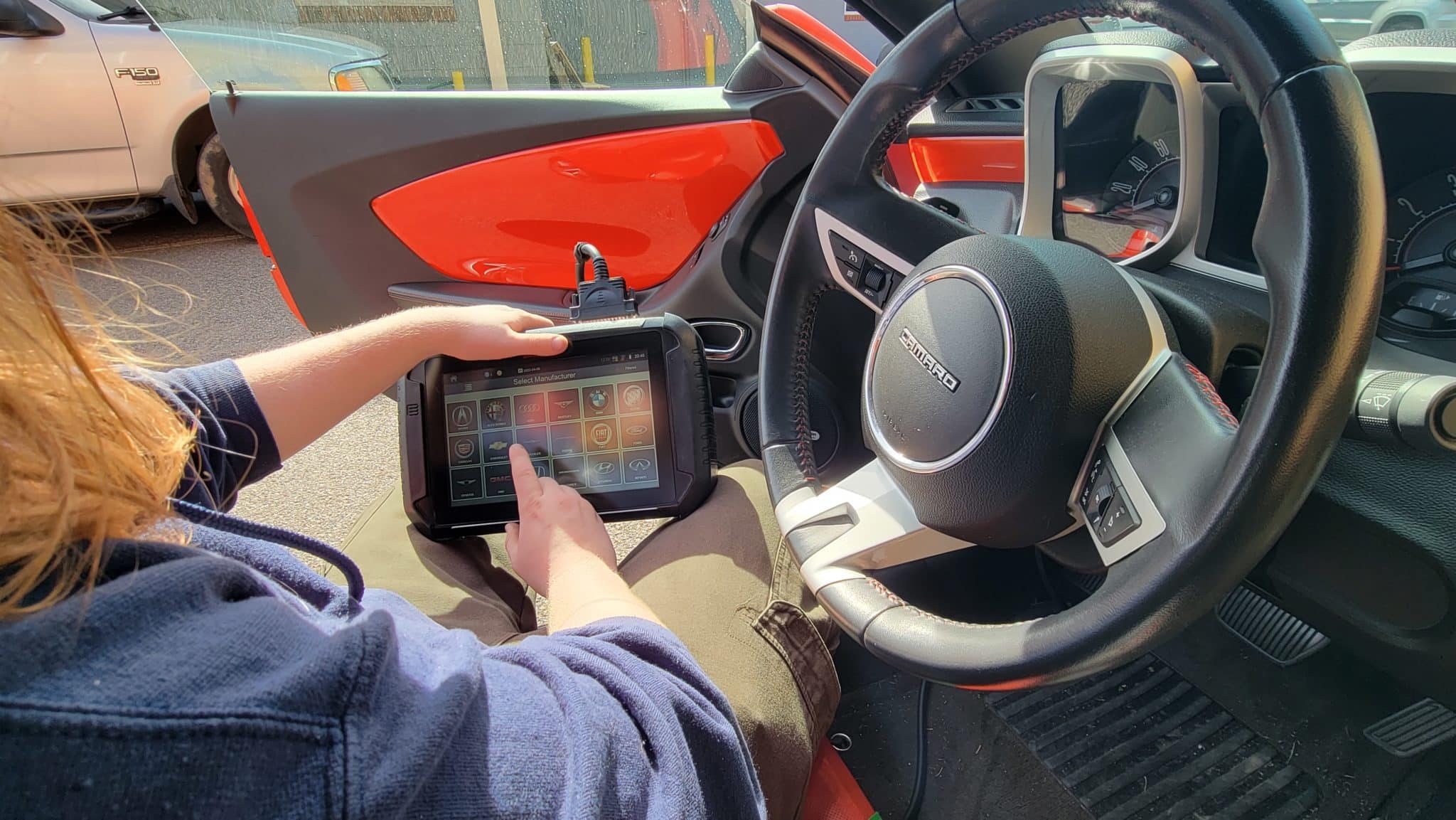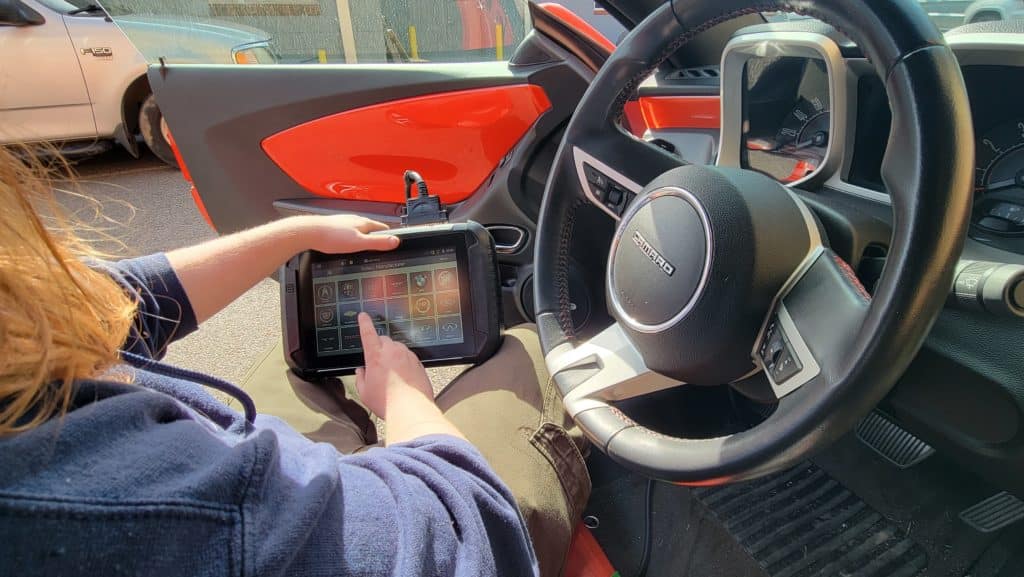 You're on the right track if you're looking for an automotive locksmith to program your car key fob rather than a dealership. But don't just pick the first locksmith that shows up in a Google search. 
The 1-800-Unlocks locksmith directory lists only trustworthy, certified, and insured local locksmiths that you can trust. When you use the 1-800-Unlocks directory to search for an auto locksmith near you, you'll find reliable and honest locksmiths who will strive to give you the best price and service possible.