Certified and Dependable Locksmith Services
Find a Locksmith in Your State
Featured Verified Locksmiths
Able Locksmiths is a mobile locksmith in Manchester, NH 03104 that specializes in 24 Hour Emergency, Residential, Commercial, and Automotive locksmith services. If you're locked out, need locks replaced, need locks Read more [...]
Able Locksmiths is a mobile locksmith in Manchester, NH 03104 that specializes in 24 Hour Emergency, Residential, Commercial, and Automotive locksmith services. If you're locked out, need locks replaced, need locks Read more [...]

Star Alarm Locksmith is a Texas Locksmith License # B11992. Star Locksmith is a real locksmith with a real retail location that serves Giddings TX, 78942. Star Locksmith provides automotive, commercial, and residential lo Read more [...]

Clayton Lock and Key is a mobile locksmith servicing the Tallahassee, FL 32308 area that specializes in Emergency Unlock Service, Residential, Commercial lock service, and Automotive locksmith services. If you're lo Read more [...]

Eastern Safe & Lock is a locksmith in Charlotte, NC 28075 specializing in Residential, Commercial, Safes, and Automotive locksmith services. If you're locked out, need keys duplicated, or need other locksmith se Read more [...]

Aardvark Affordable Lock is Glendale, Arizona's premier family owned and operated locksmith, specializing in automotive keys, lock installation, repair, and rekeying, and keyless entry remote programming.  As a multiple w Read more [...]

Advance Auto Locksmith is a locksmith in Orlando, FL 32803 specializing in Automotive locksmith services. If you're locked out, need car keys duplicated, or need other automotive locksmith services, contact Advance Read more [...]

Your Local Professional Middletown Ohio Locksmith BONDED, INSURED, LICENSED Lockout Service, Access Control, Alarm Systems, C.C.T.V, Safe Service, Residential, Commercial "We do it right the first time" AGP Lo Read more [...]

Snyder's Lock and Key is a real locksmith in Kendallville, IN 46755 specializing in Automotive locksmith services, Commercial locksmith service, Residential locksmith service, and Safe locksmith service. If you̵ Read more [...]
Why Verified Locksmiths?
A residential locksmith otherwise known as a home locksmith or apartment locksmith is a professionally trained and insured technician that is able to work on your home door, home locks, home safe, home keys, and possibly even home cameras.  Most locksmiths are highly trustworthy and honest people.  They care about your safety and protection.  Typically, residential locksmith customers are in need of a lock rekey.  A lock rekey is one of the most common services a local locksmith can provide because it is cost effective when compared to completely replacing your locking hardware.  Rekeying locks is sometimes referred to as changing locks but it is best to clarify which service is needed when scheduling the appointment with your local locksmith.
Common scenarios to get your home locks rekeyed is after you have moved into a new place or after you've given keys out to many people.  A simple service call can quell your fears.  So what is a lock rekey? It is the process of removing your lock off the door, disassembling it, removing all the bottom pin tumblers and replacing them with new pin tumblers of different heights so that a new key will create a totally different shear line.  This means your old key will no longer work your lock.  In fact, after taking apart your lock, many locksmiths will check the entire inside of your lock cylinder to ensure it has all top pins and springs.  They will then lubricate the lock before putting it back together.   Locksmiths are very familiar with the multitude of different residential locks and keyways out there.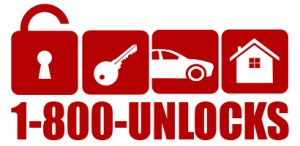 We make it easy to find quality, trusted locksmiths who you can count on to help you when you're in need. Give us a call, we'd love to hear from you. DCJS # 11-9177.