Verified locksmiths are researched by our in-house locksmith and must adhere to our Professional Guarantee guidelines.
When Looking For A Locksmith, Let Us Save You Time, Money, and Stress
We Know The Best Auto Locksmiths Nationwide


1-800-Unlocks ensures that each 'Verified & Featured' locksmith has all the necessary commercial liability insurance paperwork so that the customer is protected.

Locksmiths in the directory always quote honest, upfront fair pricing. A Featured locksmith will not purposely quote low prices over the phone only to then increase the price once we arrive.

The locksmith industry is full of scams, unfortunately. However, 1-800-Unlocks provides a safe place for you to shop for your local locksmith without fear of poor quality.
Our Latest Featured Locksmiths From Around The Country
What Can Home Locksmiths Do?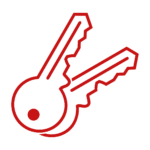 Need a key in a minute? It takes just 5-20 seconds to cut a standard house key. Find a locksmith locally and visit their office or have a technician visit your house. Most locksmiths have key duplicating machines right in their truck.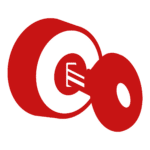 Lock Repair & Installation
Save time and money and let our trained techs repair, rekey, or install your locks. Whether you want a smart lock, push button lock, or a standard deadbolt we have the door hardware you need.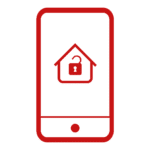 Home Security & Surveillance
Home Security, Surveillance, and Automation is the next frontier. Our locksmiths are ready with the latest products and tools to keep your family safe. Gain the convenience of controlling your lights, cameras, doorbell, and lock with your smart phone today!
A verified residential locksmith, otherwise known as a home locksmith or apartment locksmith, is a professionally trained and insured technician that's able to work on your home door, home locks, home safe, home keys, and possibly even home cameras.  Most locksmiths are highly trustworthy and honest people who care about your safety and protection.
Typically, residential locksmith customers are in need of a lock rekey.  A lock rekey is one of the most common services a local locksmith can provide because it is cost effective when compared to completely replacing your locking hardware.  Rekeying locks is sometimes referred to as changing locks but it is best to clarify which service is needed when scheduling the appointment with your local locksmith.
Two of the more common reasons for having your home locks rekeyed are: you've moved into a new home, or you realize you've given copies of your keys to too many people.  A quick and simple service call to a local locksmith can fix both these situations and make sure your home is completely secure.
So what exactly is a lock rekey? It's the process of removing your lock from the door, disassembling it, removing all the bottom pin tumblers and replacing them with new pin tumblers of different heights so that a new key will create a totally different shear line.  This means your old key will no longer work your lock. In fact, after taking apart your lock, many locksmiths will check the entire inside of your lock cylinder to ensure it has all top pins and springs.  They'll then lubricate the lock before putting it back together. Locksmiths are very familiar with the multitude of different residential locks and keyways out there and they'll make sure your lock is as secure as possible.
What Can Auto Locksmiths Do?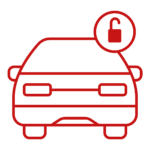 Our locksmiths are pros when it comes to unlocking cars. Whether you need your glove box, trunk or door opened. We have the training to do it quickly and without damage.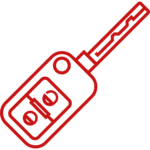 Buying car keys online is easy. Finding a locksmith that can cut and program your laser cut key is difficult. 1800-Unlocks makes it easy!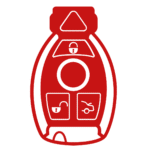 Key Fobs work with cars that are push-to-start. 1800-Unlocks excels at finding you a real local locksmith that is trained to use car key programming equipment.
First of all, it is important for consumers to be aware that there are fake locksmiths out there. The 1800unlocks directory has its roots in the real locksmith industry and we essentially peer-reviewing our fellow locksmiths. It's not a large community, so we know who you, as a consumer, can trust. Our goal is to help you find a local professional for your car key, car remote, or car unlock problems. A car locksmith can do many things but must be trained to service your remotes, key fobs, ignition, door locks, and more. You don't want to hire someone that has no training, education, or professional association ties. Fortunately, our locksmiths are capable of unlock car doors, programming key fobs, cutting high security car keys at their lock shop or on the road. Our technicians use state of the art equipment and OEM car keys to get the job done right, at a fair price. Locksmith prices can vary from City to City, so always ask for a quote over the phone, and confirm in person. As long as you provide the tech with the Make, Model, and Year of your car, we can provide you with upfront pricing to remove any doubts or concerns you may have.
What Can Commercial Locksmiths Do?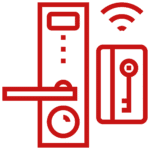 Access Control & Electronic Locks
Most commercial properties use access control keypad readers, pin codes, and key fobs. This enables real-time security with an audit trail that doesn't lie. If further identity verification is needed, then combine your locking system with a camera system.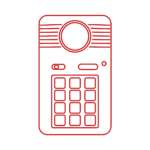 Many apartment complexes, gated communities, jewelry stores, and banks use gate locks with door buzzer systems. This is a great way to secure a property without giving out keys and it allows the owner to change codes at a moments notice.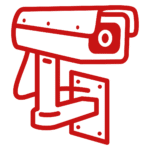 Digital security cameras are available in many shapes, sizes, and offer many functions such as point tilt zoom (PTZ), low light, infrared, and zoom. If you need indoor or outdoor cameras, we have the exact camera and installation experience you need.
Your commercial space requires a high level of security, and it all starts with the outer perimeter. Regardless if the property is a school, business, hospital, or government building you'll want to deter, monitor, and secure the facility by controlling access. Your students, customers, and employees depend on you to keep them safe in and around your facility. A commercial locksmith can work on everything from the doors, hinges, pivots, to locks, cameras, and keys. Once our locksmith is at your door, they can integrate electronic locks, access control, and cameras so that everything communicates as a single security system thus protecting everyone you care about.
Verified & Certified Locksmith Services
2020 Average Locksmith Prices
This is a national average price list for just a few select locksmith services. We have also compiled a more detailed locksmith cost list. The locksmith will always give exact pricing once you discuss the scope of work. The local locksmith will never overcharge or bait you with a low-ball price. All featured and verified locksmiths have been pre-screened and interviewed to guarantee they are insured and understand how to perform locksmith services correctly.
Auto Locksmith Prices
Less Service Call Fee & Material
Unlock Car: $50–$65
Rekey Ignition: $65–$75
Program Additional Transponder Key: $65–$85
Originate A New Transponder Key: $120–$140
Originate A New Motorcycle Key: $75–$100
Residential Locksmith Prices
Less Service Call Fee & Material
House Unlock: $15-$35
Rekey Standard Lock: $10-$25
Lock Replacing/Changing: $30-$40
New Lock Installation: $50-$60
Home Safe Installation: $80-$120
Commercial Locksmith Prices
Less Service Call Fee & Material
Office Unlock: $15-$45
Rekey Standard Lock: $10-$25
Rekey High-Security Lock: $25-$55
Lock Replacing/Changing: $30-$90
New Lock Installation: $50-$155
Electronic Security Prices
Less Service Call Fee & Materials
Electric Strike Replacement: $75–$100
Badge Reader/Keypad Replacement: $90–$120
Maglock Replacement: $105–$130
Digital Keypad Lock Replacement: $90–$115
CCTV System Replacement: $185–$225
Key Duplication
This Price Includes Materials
Standard Key: $2.50–$5.50
High-Security Key: $14–$20
Interchangeable Core Key: $8–$10
Tubular Key: $7–$12
Safe Deposit Key: $8–$12
Safe Locksmith Prices
Less Service Call Fee & Materials
Change Safe Combination: $50–$100
New Safe Lock Installation: $80–$120
New Safe Lock Replacement: $80–$120
Drill Floor Safe: $250–$350
Safe Moving 300lbs–3,000lbs: $250–$1,500
Find a Locksmith Nearby in Your State