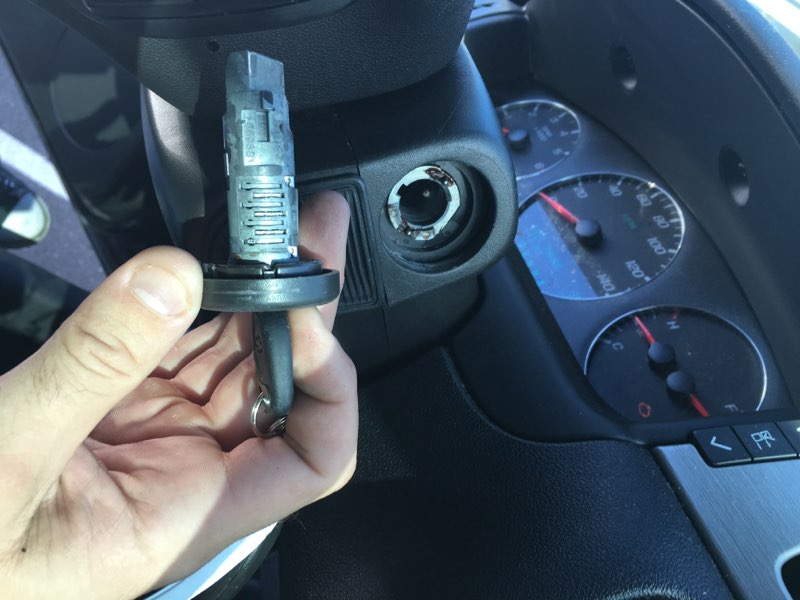 If you've ever moved into a new home, you may have heard the term "rekey." In fact, rekeying is often what people mean when they talk about "changing the locks" on a house. Just as you can rekey the locks on your home, it's also possible to rekey car locks. However, rekeying your car locks isn't always the best option. We'll explain what goes into rekeying a car's locks and when to rekey.
What Is Rekeying?
Rekeying a lock is similar to changing it because it means that an old key will no longer work in the lock. When you rekey a lock, however, instead of replacing the entire lock body, you simply rearrange the tumblers and pins inside the lock cylinder so that it works with a new key. Rekeying doesn't make the existing lock inherently any more or less secure. It simply ensures that anyone without the new key won't be able to get in.
Rekeying Vs. Changing Locks
When it comes to your home, rekeying is generally cheaper and less of a hassle than replacing your locks entirely. The same is not true for your car. Rekeying your car locks is very similar to replacing them, and in both cases is likely to be a hassle. Rekeying will also not fix a broken lock; if your car door lock isn't working properly, you'll want to have a locksmith take a look and replace or repair the car door lock.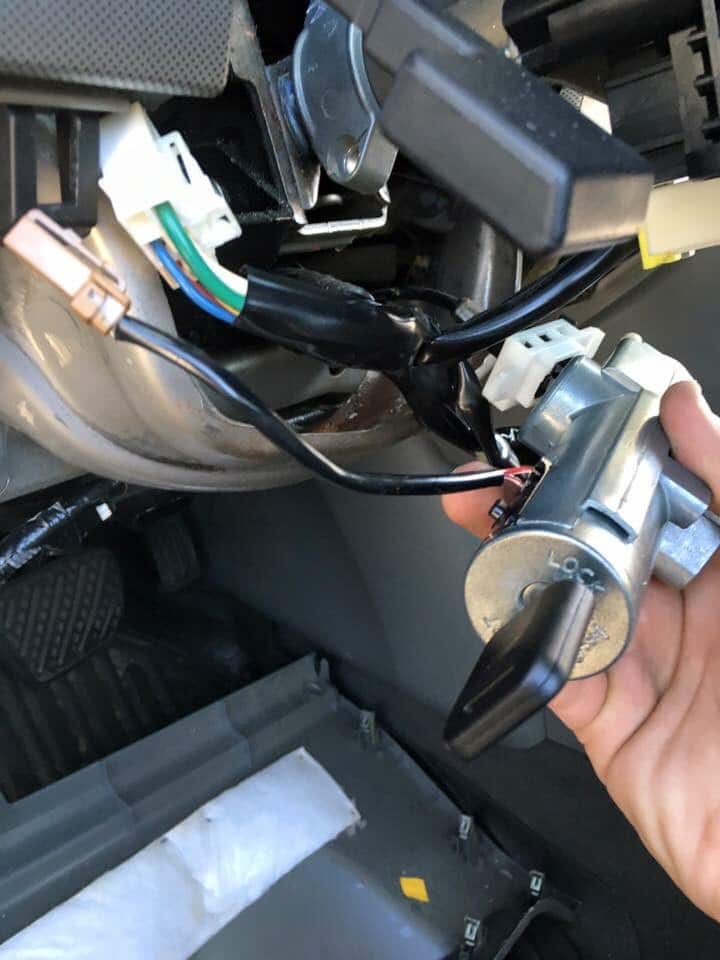 To rekey your car's locks, a locksmith will typically need to take apart your car door panel to get to the lock cylinder (and then the even harder part–put the car door panel back together). This is a time-consuming and complicated undertaking and can result in broken plastic clip connections in the car door. As a result, not all locksmiths are willing to do this. If you must have your car rekeyed, make sure to seek out a  locksmith specializing in cars.
Why Rekey Your Car Locks
Because of the hassle and expense, it's best to rekey your car's ignition or door locks only if you have to. Consider rekeying or replacing your car's locks if someone stole your keys and you know who they are, if you lost your keys and your keychain has identifying personal information on it, or if you've given a spare car key to someone you no longer want to have access to your car.
Otherwise, if you've simply lost your car key, broken your key, or your key has stopped working, it's best to have a replacement key made by a trained locksmith. A locksmith can even make and program you a new transponder key or remote key fob. 
Can I Rekey My Locks Myself?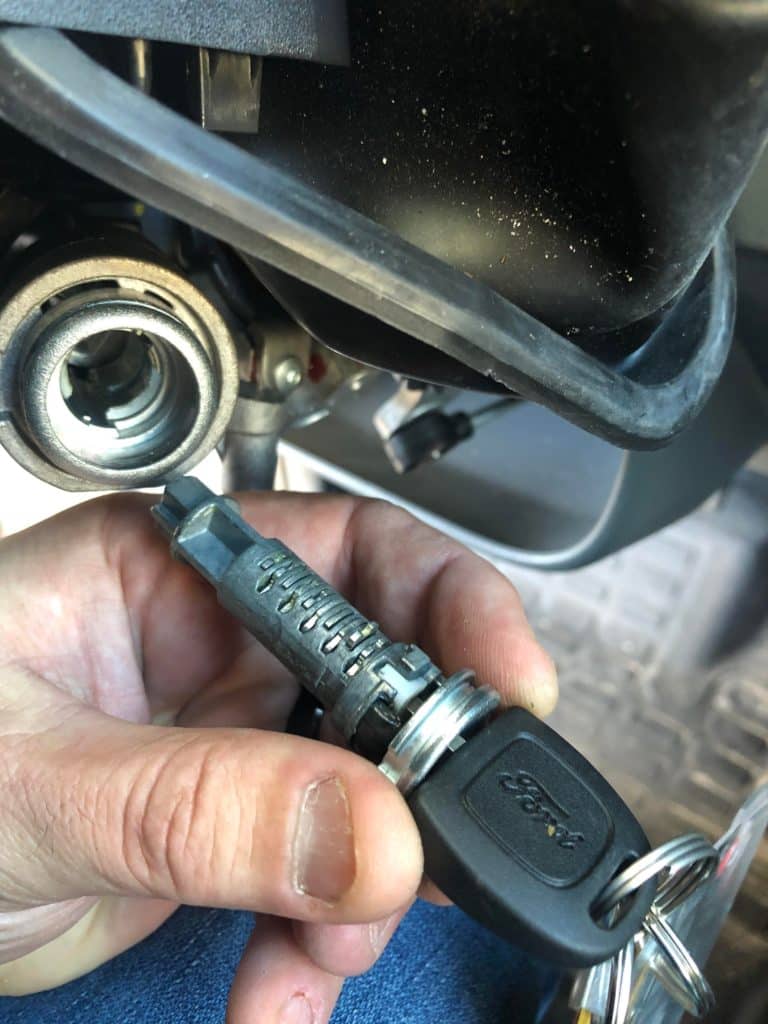 As with many home or automotive projects, yes, you can rekey your car's door locks yourself if you have the right materials and tools. To do so, you'll likely need to take apart the car door panel and disassemble the lock cylinder to get to the tumbler inside the lock. To make the lock work with a different key, the easiest method is to simply rearrange the pins inside the tumbler. However, once you've done this, you'll need to have a key cut to match the new lock arrangement, and the easiest way to do this is to call on the services of a locksmith. 
If you already have a key that you want your lock to work with, you can rekey the car's lock to match the key, but you'll need to buy a rekey kit for your make and model of car. These kits are expensive and you'll likely end up paying as much or more to buy the kit than you would to hire a locksmith to rekey the car for you. For most people, this is not the best option unless you plan on rekeying multiple cars of the same type.
Cost of Rekeying Car Locks
The cost of rekeying your car locks depends on: 1) what locks are being rekeyed, and 2) whether your car is domestic or foreign. Certain foreign cars, particularly German ones, tend to have more expensive parts and require specialized training to work on.
Rekeying a domestic car's trunk or door lock will be $50-$65; rekeying a foreign car's trunk or door lock will generally cost $55-$65. It will cost around $65-$75 to rekey a domestic car's ignition, and $75-$85 to rekey a foreign car's ignition. Keep in mind that these are base prices and don't include the cost of the service call or materials. For specific pricing, contact a local locksmith and let them know your issue and the year, make, and model of your car.
Find the Right Locksmith to Rekey Your Car
There are lots of locksmiths out there, but you might not know that in some states, locksmiths don't have to be licensed. Even states that have licensing requirements haven't been able to stop illegal locksmiths and locksmith fraud. 1-800-Unlocks was created as a directory where consumers can find safe, trustworthy local locksmiths. Enter your zip code in the search bar to find a verified locksmith near you, or call 800-865-6257.
Call A Verified Locksmith Today
1-800-Unlocks is a peer-reviewed directory of professional locksmiths. When you call, you'll be connected with a vetted locksmith in your area.