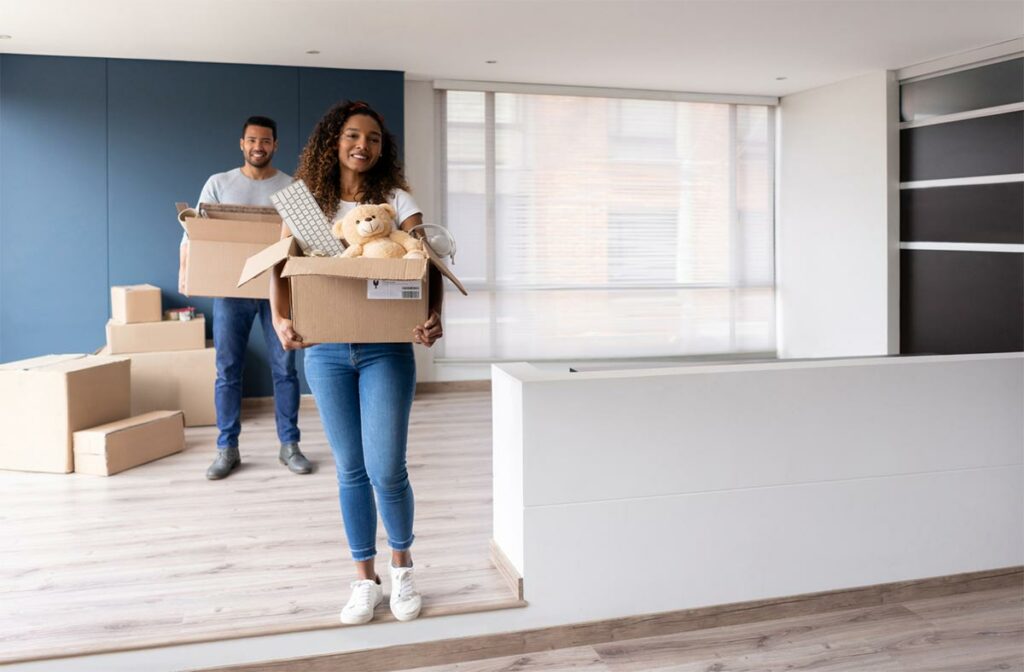 Moving to a new home can be extremely stressful and busy. You have to coordinate movers, transfer utilities, forward mail, and complete many other tasks during the relocation process. At 1-800-Unlocks, we want to make one key part of moving simpler – handling your new home's locks and keys.
That's why we're excited to announce our partnership with Updater!
Updater's Moving Concierge Simplifies Relocation
For those unfamiliar, Updater is a free platform that acts as a one-stop moving concierge. It helps you organize and complete all the essential tasks involved in moving. With Updater, you can book reputable movers, transfer utilities, forward mail, and much more.
Updater already makes moving easy for over 25% of U.S. households. And now with our partnership, Updater users also get seamless access to 1-800-Unlocks' licensed locksmith services during their move.
Handle All Your Locksmith Needs in One Place
As a Updater user, you'll be able to request a locksmith service from 1-800-Unlocks directly through the platform to rekey locks, install new locks, make duplicate keys, and handle any other lock-related needs. With our integration, there's no longer a need to coordinate locksmith services separately.
We know how hectic a moving day can be, and the last thing you need is to scramble to find a reliable locksmith at the last minute. With 1-800-Unlocks and Updater, reliable locksmiths are just a few clicks away.
1-800-Unlocks has been a trusted name in quality locksmith services for over 10 years. We thoroughly vet all our locksmiths to ensure professionalism and expertise before adding them to our national network. Our highly-rated locksmiths are available in cities and towns across America to provide exceptional service to Updater customers. We make securing your new property seamless and stress-free.
Specialized Moving Services from 1-800-Unlocks
Here are some of the most popular locksmith services we provide for Updater users during their move:
Rekeying existing locks at the new property
Fixing or replacing broken or damaged locks
Creating duplicate keys for family members
High-security lock installation
Safe installation, opening, or repairs
Emergency lockout service if needed
With our extensive experience, we can provide customized solutions tailored to your specific security needs and budget.
Discounts and Savings for Updater Customers
In addition to simplified access, Updater users receive special discounts on our services. We want to ensure using 1-800-Unlocks locksmiths through Updater is an affordable option for your move. Take advantage of exclusive savings only available through the Updater integration.
Trusted Locksmiths at Your Fingertips
Don't gamble with security for your new residence. Partner with Updater and 1-800-Unlocks to make relocation easy, convenient, and completely stress-free. Contact us today if you have any questions about our moving-specific locksmith services. We look forward to securing your new dream home!
Call A Verified Locksmith Today
1-800-Unlocks is a peer-reviewed directory of professional locksmiths. When you call, you'll be connected with a vetted locksmith in your area.