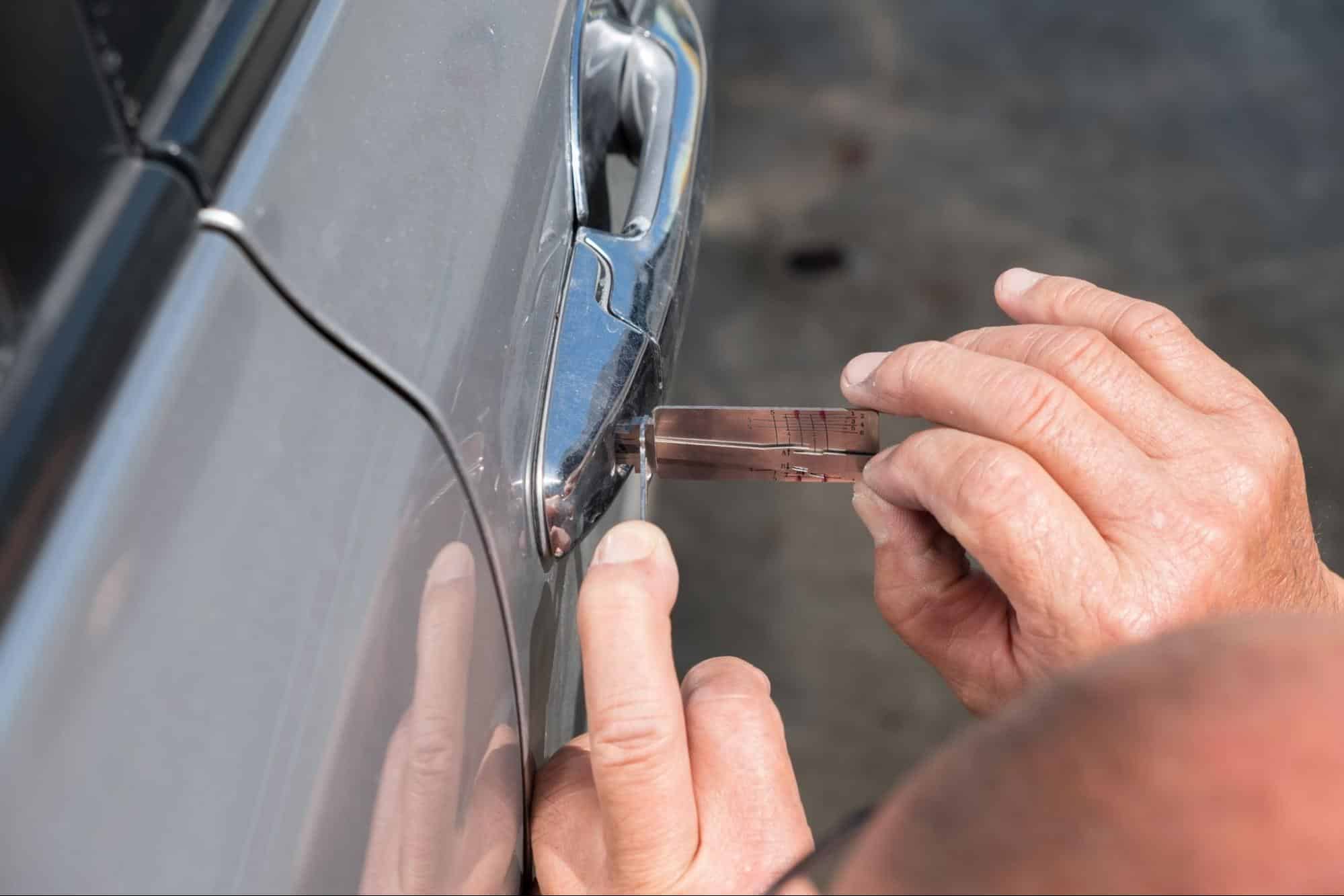 If you've ever gotten out of the car, shut the door, started to walk away, and then realized with a sickening feeling that you've left the keys inside the locked car, you're not alone. It has happened to many of us, even (believe it or not) locksmiths.
So how much does a locksmith cost to unlock your car? The cost will ultimately depend on the reason you're locked out. A simple case of locking the keys in the car compartment will cost less than if you need your car door lock repaired or have lost your keys entirely, in which case you'll need the vehicle unlocked and then the locksmith can cut and program a new set of keys.
How Much Does a Locksmith Cost to Unlock Your Car?
Below is a rundown of the costs for a locksmith to fix common issues that might be causing your lockout. Some costs will vary based on the type of car; making a new key for a domestic car or common foreign car (like a Honda, Toyota, or Chevrolet) typically costs less than making a new key for a German car like a BMW, Mercedes, or VW.
Also keep in mind that the costs below do not include the locksmith's service charge. A locksmith will generally charge $65-$105 to come out to you. During weekends and evenings, the cost to unlock your car will fall in the higher end of the range.
| | |
| --- | --- |
| Service | Base Cost (without service or materials fees) |
| Unlock Car Compartment | $35-$45 |
| Unlock Trunk | $45-$60 |
| New Door/Trunk Key | $65-$85 |
| Program Transponder Key | $55-$85 |
| New Key Fob or Remote Head Key | $120-$140 |
Locked Keys in Car or Trunk
Accidentally locking your car keys in the body of your car or in the trunk is probably the most common reason for needing your car unlocked. It is also generally the most simple fix, since it doesn't require the locksmith to create and program a replacement car key. When the car keys are locked in the car compartment or trunk, the locksmith merely uses a specialized lockpicking tool to get into the car and retrieve the keys. The cost to unlock the car trunk is typically slightly more than the cost to unlock the main car compartment.
Car keys stop working for a variety of reasons. Basic mechanical reasons include a worn key or damaged locks caused by years of use, which can put wear on a key or a lock to the point at which they stop working altogether. If your door locks and ignition cylinder are damaged, you'll need to have them replaced by an
experienced car locksmith
.

If your transponder key is not working, it could be due to an issue with the chip in the head of the key that is programmed to pair with your car. If the head of the key is damaged badly enough or if the tiny battery inside the key is dead, the chip will not work. To check if the battery is dead, a locksmith will use a multimeter to check the voltage. A new battery will read 3.2V. If a battery reads even 3.1V, the key fob or remote may fail. Your transponder key also will not work if the chip has not been programmed properly. This can happen when you have a new car key made or are using a spare key. In this case, you'll want to find an auto locksmith who can

program your transponder key

.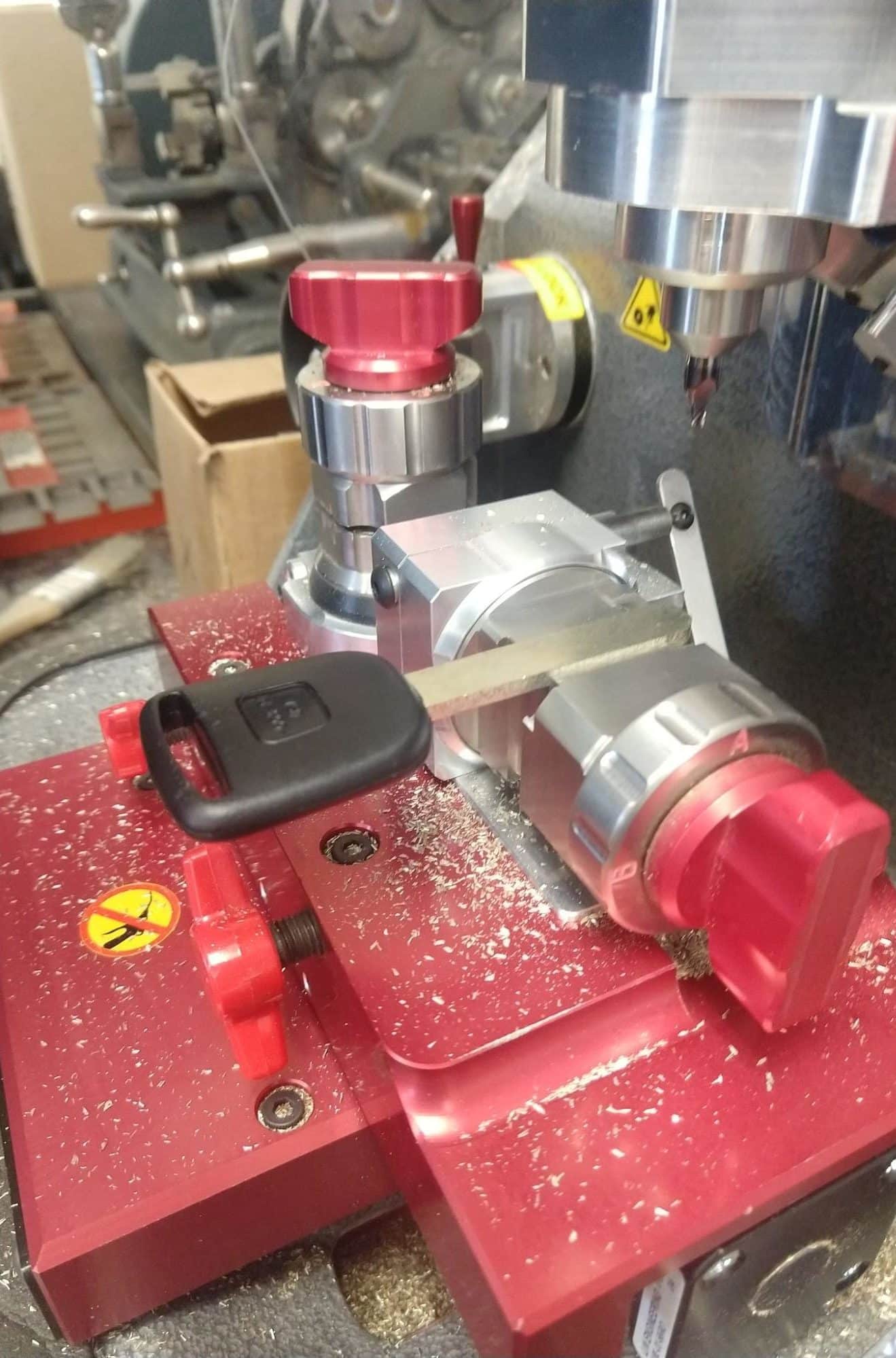 Lost Keys
If you can't unlock your car door because you've lost all of your car keys, you'll need to have a new one made by a local locksmith. The cost of a car key replacement will vary depending on what type of key you need replaced (i.e., is your car key a simple mechanical one, a transponder key, or something more complex, like a keyless entry fob), as well as the time of day (holidays and after-hours service calls cost more), the location (whether you're in the locksmith's service area), and the make of your car (certain brands, particularly German cars and Volvos, tend to cost more).
Keyless Entry Not Working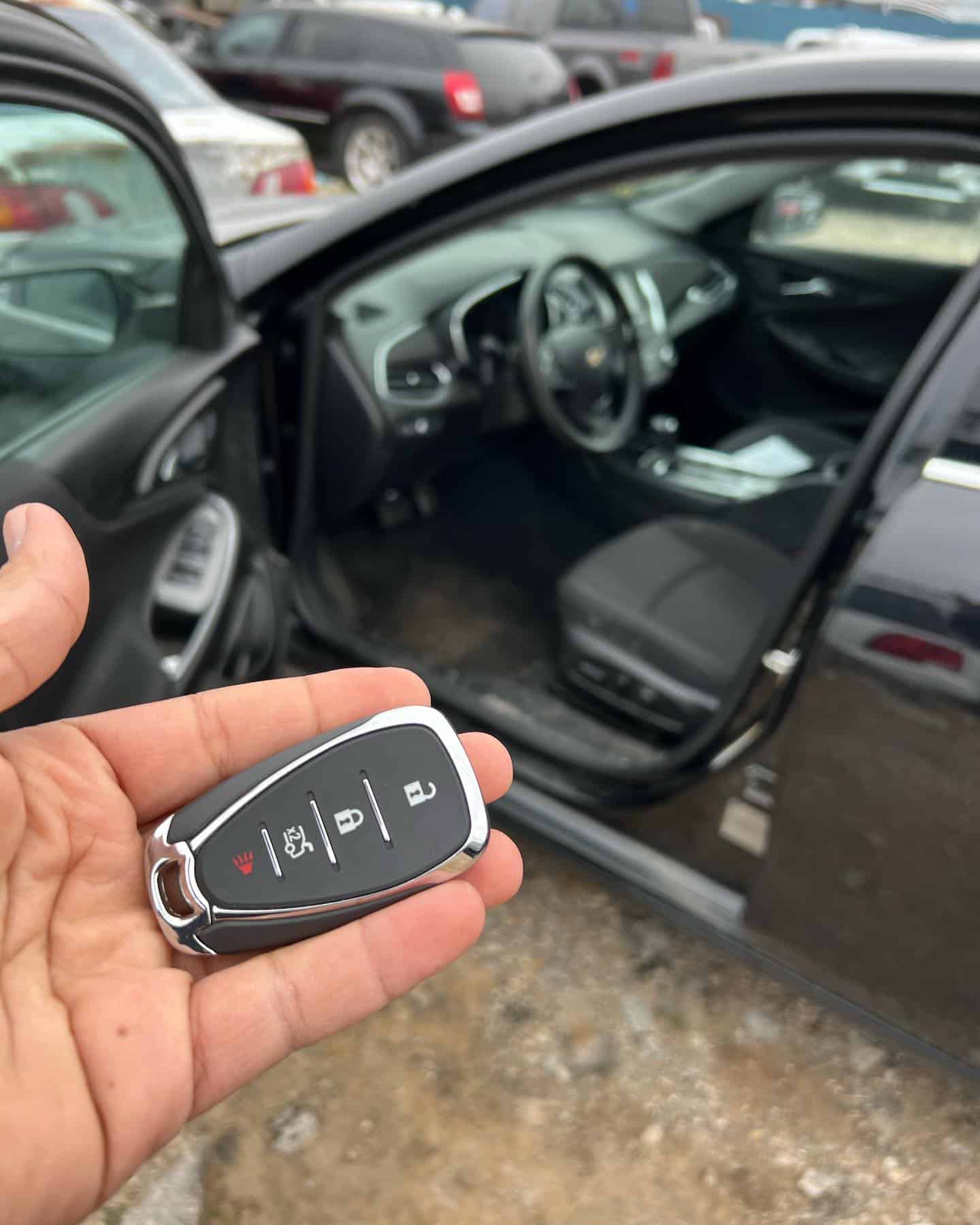 Most car owners have a car key fob with buttons for remotely unlocking the car doors and popping the trunk, while some newer cars have a keyless entry system that automatically unlocks the car's doors when the remote comes within a certain distance of the car.
Just like your television remote, the most common reason a car key remote stops working is a dead battery. If your remote still doesn't work after replacing the battery, it's possible it needs to be reprogrammed to work with your car. 
Broken contacts inside the fob or misaligned buttons can also cause the remote to stop working; opening up the fob and taking a look will sometimes reveal the problem. If your keyless entry fob is not easily fixable, however, the safest bet is to have an auto locksmith program a new key fob for you.
Should You Try to Unlock Your Car Yourself?
You've locked your keys in your car and you can see them through the car window, lying on the passenger's seat. They're so close you can almost touch them. This makes it tempting to look for a DIY solution. 
One of the most common ways people try to unlock their car is to wedge a coat hanger between the car window and the rubber weather stripping and use a hook at the end of the hanger to lift the lock mechanism inside the door. Another method is to wedge open the top of the car door and then insert a long metal rod into the car to push the unlock button on the door.
Both of these methods can work, but they also carry the risk of damaging your car. Prying the weatherstripping from your car window can leave a space that lets in water, rusting your car. Wedging open the car door can scratch the paint and bend the door frame so that it doesn't fit flush against the car body. In either case, you could end up paying much more for repairs to your car than you would have paid for a locksmith. Keep in mind, as well, that these methods often don't work on newer cars.
How to Find a Locksmith in Your Area
Not all locksmiths are equal. Did you know that most states don't require locksmiths to have a license? If you're locked out of your car and need help, don't get scammed by a dishonest locksmith. 1-800-Unlocks is a directory of local, legitimate locksmiths–no matter where you are in the U.S., just call us and we'll direct your call to the nearest verified locksmith who can help.
Call A Verified Locksmith Today
1-800-Unlocks is a peer-reviewed directory of professional locksmiths. When you call, you'll be connected with a vetted locksmith in your area.